New Life Conference: Essential Church

September 26-28, 2017
Colorado Springs, CO

What is essential to our church? What are the things that matter most out of all the things we do? It's so easy to get caught up in the pursuit of more, or to lose ourselves in the busyness of the urgent and the good, that we end up drifting from the center. It's time to return to the heart of it all, to strengthen the core, to become best at what matters most. This Fall, New Life Church will be hosting a conversation that will help us explore the health, the story, the practices, structures, and power that are essential to our call as local church ministry leaders. It's time to become an essential church.
Anyone in our CFF congregation - not just worship arts volunteers - will benefit from the outstanding speakers, worship events and breakout sessions of this top-notch annual conference. Registration fee ($89 per person) is paid by CFF worship ministry. Attend all of the sessions, or to determine what interests you most - visit

http://www.newlifeconference.com

for schedule and details; contact Warren Knight at 719-429-9926 (mob/text) for more information; add your name to the sign-up sheet in the Lobby.

Upcoming Pastor's Bible Study:
Thursday Evenings 7:00pm to 8:30pm
in the church office
beginning Thursday, October 5th
Life Lessons from the Book of Genesis
with Max Lucado
Using Max Lucado's Inspirational Bible Study Series as our guide, we will investigate various passages from the first book of the Bible. As we look at episodes from the lives of Noah, Abraham, Sarah, and Joseph, we will determine the lessons they learned, while applying those lessons to our own lives. These lessons include important topics for our Christian walk—things like: obedience, God's promises, trust, commitment, jealousy, integrity, and God's purposes.
Please join us for this eight-week small group study and discussion, as we learn together from God's Word. For the most part, each week is "self-standing," so consider joining us for all or some of the studies.


If you plan to attend, please sign-up on the sheet in the lobby.

This fall we are excited to offer 2 different opportunities for you to get to know other couples and families in the church. We encourage you to choose the one that works best for you and your family.

3 X 3 Dinners
(3 months / 3 families) – similar to our 4 X 4 Dinners, just a little simpler to coordinate. 3 couples or families will get together, once each month for 3 months.


Sunday Afternoon Dinner Club
– 2 individuals, families, or couples will get together on Sunday afternoon (or another time of your choosing). You can go to a restaurant or to someone's house. The objective is that each month you have the opportunity to get together with a new individual, couple, or family. Watch for more details in this month's Sunday bulletins!...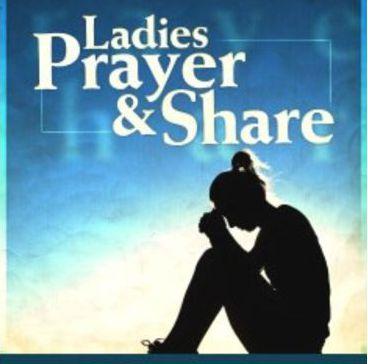 Women's Sharing & Prayer Time at 6:30 pm
Monday, October 9th

Join us the 2nd Monday of the month and hear what God is doing in the lives of other women. Be encouraged as we lift one another up in prayer. Location TBA.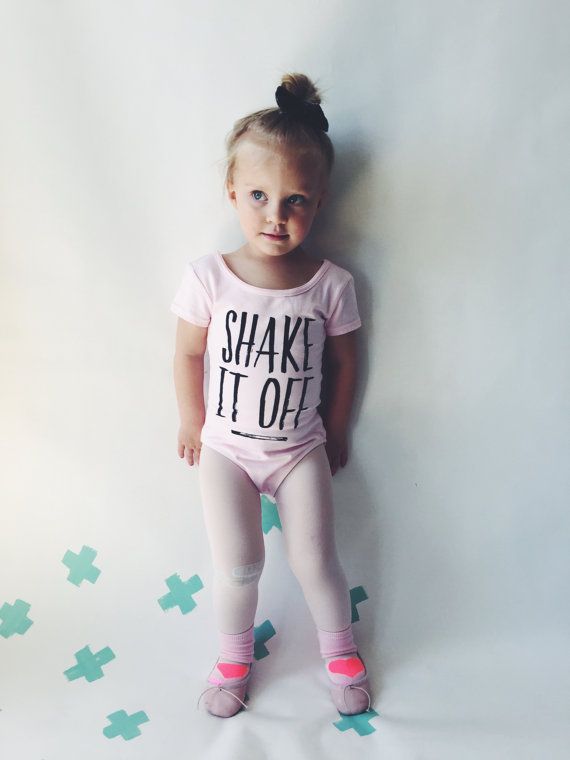 Shake It Off Tot Gym

What a great time with this outreach to our community! It has really been a blessing. The parents and children are such a joy! There have been wonderful parents and grandparents. They seem to look forward to seeing everyone and visiting while their children play.

Tot gym is every 2nd and 4th Wednesday. It starts October 11th and will run through April.
Jane really needs someone to come alongside her this year. It would involve coming at 9:30 to help set up and staying until about 12:00. Even if you can only come to set up, it would be a huge help! This is a great opportunity to visit with moms and make connections and develop relationships. We always have a good crowd of about 20 children, moms, dads and even a few grandmas. If you could make the commitment for these 6 months, it would be appreciated, and you may feel as blessed by this outreach as Jane does!
For the last few years we have been using trikes that were donated by the preschool, but they are old enough that they will not be usable this year. We need to buy two new trikes this year. If you would like to make a donation, the cost is $35.00 (make checks payable to CFF and note 'Tot Gym' in memo).
Call Jane Mattox at 275-1041 if you have questions or would like to help be a part of this outreach.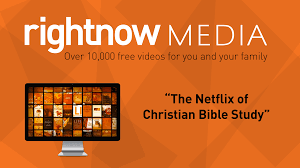 Christian Family Fellowship Members
are receiving the gift of RightNow Media


You can receive free access to a huge, streaming, online, access-on-any-device library of over 10,000 video Bible studies, leadership videos and kids shows.
To sum it up — it's like the Netflix of Bible study videos. You will have FREE access to thousands of video resources to help you with parenting, marriage, discipleship and more.
With content for all ages and stages of life, additional family members can set up their own accounts as well.
If you have an e-mail registered with the church, you should have received an e-mail with a link to get started. If not contact the church office.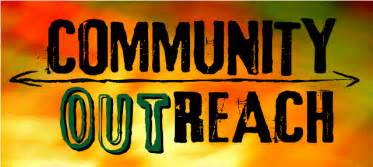 So, this is what we've been working on….
CFF T-SHIRTS have been designed, ordered and delivered. The committee members will wear these shirts when representing CFF at various events. They will also be sold to the congregation for $15 each. Additional orders will be placed as needed. Make your check payable to CFF and put 'Outreach T-shirt' in the memo section, along with sizes needed. Contact Ava Burbank for more info at 719-671-6479 or cffbookkeeper@cffcanoncity.org. This is a great way to let the community know about our church!! Wear your shirts everywhere!!!


If you have any ideas that will help us reach out to the community, please contact one of the committee members: Dennis and Ava Burbank, Jeanine Ormandy, Jody McKean, Jim Sellers, Carol Wenzl, Bonnie Enriquez, and Ella Rose.
--- Your Outreach Committee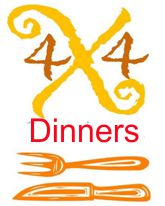 4 x 4 Dinners consist of 4 CFF families getting together once a month to share a meal. Your group of 4 families will take turns hosting the meal, and the other families help bring side dishes, dessert, etc. After 4 months, the groups will be re-shuffled and you will have the opportunity to get to know new families. Our first round of 4 x 4 Dinners started this month. If you are interested in participating or would like more information, please contact Phillis VanRiper at 719-269-1878.