Christian Education Classes
A variety of classes will be offered again starting September 9th

CFYouth Sunday Classes
Meet Starting September 9th at 10:45 am
Junior High/ High School Learning from God's Word

- Led by Pastor Shawn in the Gathering Place Youth Lounge

Kidz Zone for K-5th Grade--GP Kidz Zone Room-Sarah Comstock


Kidz Zone Junior for Infants-Pre-School

in the CFF Nursery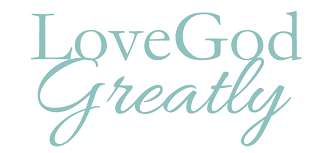 Women, Look no further:  LoveGodGreatly has you in mind...
Our Jonah study will begin on September 3rd and will be 4 weeks long! The story of Jonah is more than just a story of a disobedient, runaway prophet and a hungry fish. It's a story of a compassionate God who longs for everyone to come to salvation.  Be encouraged as you read this powerful story of God's relentless grace and mercy, and may you never forget that no one is beyond redemption. May we all seek to love the loveless in our lives. (See the September newsletter for more details.) Please contact Heidi Clanton for more information  at 719-429-2837.

The Book of Acts
Studies on the Growing Church
Monday Evenings
in the Church Office
at 7:00 pm led by Pastor Jeff
Beginning Monday, June 11th we will investigate the Book of Acts using discussion questions from Bible teacher and scholar, Kenneth O. Gangel, in order to learn about the earliest of Christians and churches, and how to apply their lessons to our lives and church. Each week we will cover a different portion of Acts so everyone is welcome to come any or every Monday, as the lessons will not necessarily "build on" a previous week's study.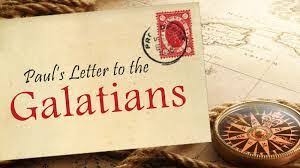 *********
"Paul's Epistle to the Galatians"
Taught by Jack Strid in the CFF Sanctuary

Sunday Mornings from 10:45 am to 11:45 am, beginning September 9th
"Enough is Enough?" An examination of the Six Chapters of Paul's letter to the Galatians. Dr. J. Vernon McGee called it, "A Declaration of Emancipation". Martin Luther said of it, "This is my epistle. I am wedded to it." A key verse is Galatians 2:16 where we also find the theme of the book, "...justification is by faith in Jesus Christ." Among the subjects that we will be discussing are "God's Grace", "Christian Liberty" and "Walking in the Spirit—what it looks like."



The Discovery Class


Taught by Pastor Jeff in the CFF Fellowship Hall

Sunday Mornings from 10:45 am to 11:45 am, beginning September 9th

This class introduces people to one another, and to the purpose, mission, and ministry of Christian Family Fellowship. Through studying the Bible together, we will examine and discuss our statement of belief, philosophy of ministry, and our resulting purpose and direction as a local church. We will learn about the church ordinances of baptism and the Lord's Supper. Finally, we will explore our own talents, abilities, experiences, and spiritual gifts to consider how God has uniquely designed and enabled us to serve one another and His church in love.
Although participation in the Discovery Class is required to be considered for membership at Christian Family Fellowship, there is no obligation to formally join CFF at the end of the class. Many people have enjoyed attending this class to learn more about our church and the opportunities to serve the Lord at CFF.

Starting Again this Fall 2018



6:00 pm in the

Fellowship Hall
Enjoy casual fellowship with other families while you eat dinner (potluck-style) and "live life together". Contact Tino or Liz Leone (719-269-8342) for latest information on Bible study or topical study and other details.