Christian Education Classes
A variety of classes will be offered again starting September 9th

CFYouth Sunday Classes
Meet Sundays at 10:45 am

Junior High/ High School Learning from God's Word

- Led by Pastor Shawn in the Gathering Place Youth Lounge

Kidz Zone for K-5th Grade--GP Kidz Zone Room-Sarah Comstock

Kidz Zone Junior for Infants-Pre-School

in the CFF Nursery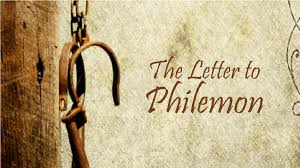 Tuesday Morning Men's Bible Study



Tuesdays in the CFF Church Office.

Meeting from 6:30 am to 7:30 am, and our study is led by Jack Strid: Paul's letter to Philemon-New Beginnings


Men, come join us!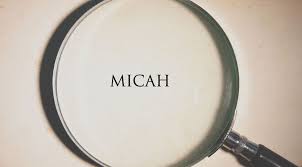 Online Ladies' Bible Study
\
Surrounded by a world of sin, injustice and pain, we can feel overwhelmed and disheartened. Let's study the book of Micah together and ask the Lord to help us 'do justice, love kindness, and walk humbly with our God' (Micah 6:8) We will gain insight to a prophet who approaches boldly, addressing sin, the coming judgment of God, and His abundant grace and mercy.

The book of Micah provides one of the most significant prophecies of Jesus Christ's birth in all the Old Testament, pointing some seven hundred years before Christ's birth to His birthplace of Bethlehem and to His eternal nature (Micah 5:2).
Surrounding Micah's prophecy of Jesus's birth is one of the most lucid pictures of the world's future under the reign of the Prince of Peace (5:5). This future kingdom, which scholars call the millennial kingdom, will be characterized by the presence of many nations living with one another in peace and security (4:3–4) and coming to Jerusalem to worship the reigning king, that is, Jesus Himself (4:2). Because these events have not yet occurred, we look forward to the millennial kingdom at some undetermined time in the future.
.
Contact Heidi Clanton if interested in participating. (719-429-2837)






*********
"2 John, 3 John"
Led by Jack Strid in the CFF Sanctuary
Sunday Mornings from 10:45 am to 11:45 am
Second John makes clear what our position should be regarding the enemies of the truth. Whereas 1 John focuses on our fellowship with God, 2 John focuses on protecting our fellowship from those who teach falsehood. The apostle went so far as to warn his readers against inviting false teachers into the house or even offering them a greeting (2 John 1:10). Such practices align the believer with the evildoer, and John was keen on keeping the believers pure from the stain of falsehood and heresy.

3 John... If we could only return to the days of the first-century church-a much more simple, authentic time in the church! That's what many struggling saints think today. But the idea behind such a comment is idealism, thinking that the early churches were free from disagreement and as doctrinally pure as the driven snow. That simply was not the case. An honest look shows Corinth as a church shot through with conflict, Colossae and Galatia as churches struggling with doctrinal error, Laodicea as lukewarm in its affection for Christ, Jerusalem as struggling with financial constraints, and Thessalonica as indifferent, not to mention the hypocritical Hebrews in the days of James. But perhaps we can find the best snapshot of the situation in the first-century church in John's third letter. We will also see a reflection of modern-day churches as we examine these fourteen verses.








The Discovery Class



Taught by Pastor Jeff
Starting Sunday, April 14, 2019 from 10:45am to 11:45am

This class introduces people to one another, and to the purpose, mission, and ministry of Christian Family Fellowship. Through studying the Bible together, we will examine and discuss our statement of belief, philosophy of ministry, and our resulting purpose and direction as a local church. We will learn about the church ordinances of baptism and the Lord's Supper. Finally, we will explore our own talents, abilities, experiences, and spiritual gifts to consider how God has uniquely designed and enabled us to serve one another and His church in love.
Although participation in the Discovery Class is required to be considered for membership at Christian Family Fellowship, there is no obligation to formally join CFF at the end of the class. Many people have enjoyed attending this class to learn more about our church and the opportunities to serve the Lord at CFF.