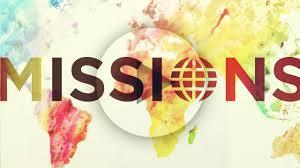 There is always a lot going on these next few months with soap sales, Samaritan's Purse shoe boxes, Loaves and Fishes food drives and toy give away.



We sold soap made by the women in Burkina Faso in Oct. We were able to send $235, which will buy more sewing machines and soap-making materials and lead to the women being able to support their children!



Everyone is excited to fill shoe boxes with toys, school supplies, hygiene items, and things that will delight and bring joy to children all over the world. The best part is that the children will hear the Good News! Boxes are due back at the church by Nov. 11th. Thank you!


Thank you for all your giving! This congregation cares and it shows!


The Missions Committee meets the second Tuesday of the month at 5:30 in the library. Please feel free to join us anytime.

--- CFF Missions Committe