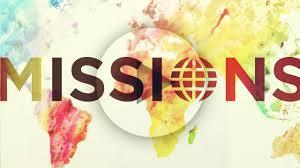 --- CFF Missions Committe


Missions Meeting: Monday, March 6th at 6:00 pm in the library. Anyone interested is welcome to attend.

Missionary Spotlight for March

This month we are highlighting Peter and Michelle Kim with Connections Prison Ministries. Peter works with men leaving the prison system and navigating the expectations of parole and the outside world. Peter reports that God has been opening a lot of doors for him to go into prisons. He is traveling all over the state, going into prisons 5 to 6 times a month and speaking at several graduation programs. He says that it is important to make a plan for success as they return to society.
Peter and Michelle are working with 45-50 people providing support, housing, employment, clothing, household items, etc. Peter is also teaching a class for parolees at the El Paso parole office every Tuesday. Even though Peter and Michelle do so many things to help parolees succeed, Peter says, "The most important thing we do is sharing Jesus!"
Janet and Don Guizzetti are in Burkina Faso, Africa right now. Please pray for safety and for Don's health to hold out while in Africa. They are loving seeing all the friends and workers and of course, the babies!